CHRISTIAN FORMATION
Christian Formation provides opportunities for learning and growing together in our faith, as well as in our relationships with one another. We know that Christian education is more than acquiring knowledge; it is about helping one another discover God's presence in and purpose for our lives.
PERSONAL FORMATION RESOURCES 
Click Here to see a roundup of Lenten formation resources from the Diocese of Southern Ohio.
UPCOMING FORMATION OPPORTUNITIES 
The 1619 Project: A Lenten Series
Wednesdays, February 22—March 29
6:15pm in the Parish Hall, Soup Supper provided
*Supper Host sign up sheet posted in Parish Hall
CURRENT FORMATION OPPORTUNITIES 
Women of the Word is a yearlong journey we take as a community of faith. We are using A Women's Lectionary for the Whole Church, an experimental lectionary by The Rev. Wil Gafney, Ph.D., in our worship; this lectionary inspires our Formation for the year. 
We will learn and reflect, be challenged and seen, pray and celebrate together, as we explore the totality of God with intentional worship, formation programs, and community gatherings over the next year.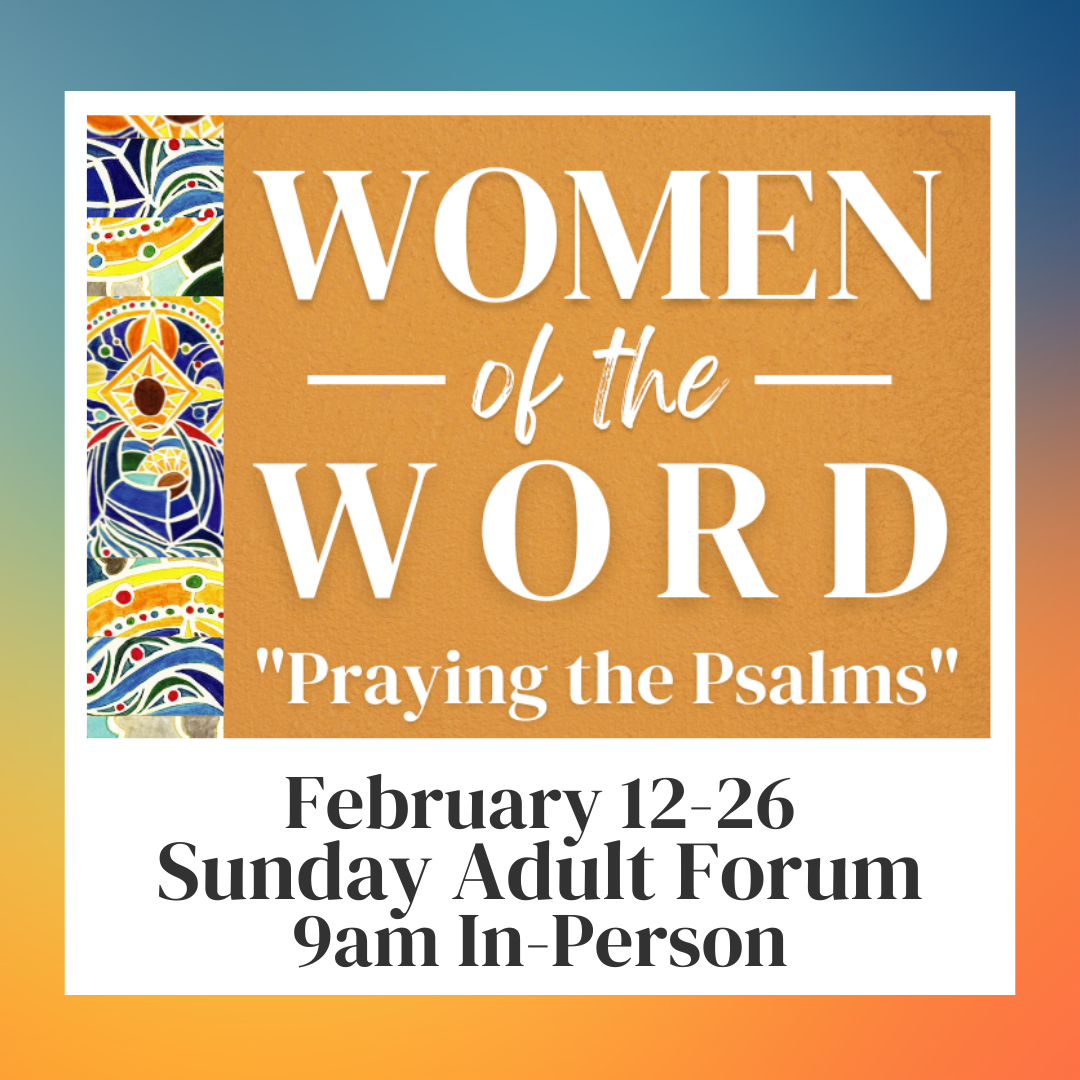 "Praying the Psalms" –  Unit 4, Women of the Word
Sundays at 9am, February 12-26    In-Person Only
This Adult Forum compares and contrasts the psalms used in our lectionary with those from The Rev. Wil Gafney, PhD. Come as you are, when you're able. This unit will be held in the Parlor, in-person only, and is led by Rev. Homeyer.
IN CASE YOU MISSED IT . . . 

DIOCESAN FORMATION OPPORTUNITIES

The Episcopal Diocese of Southern Ohio has a variety of Christian Formation opportunities throughout the year. To learn more about their current formation programs, click here.
FELLOWSHIP
Labyrinth Writings Walks
Walking a labyrinth is a very personal experience, though some folks find sharing that time with like-minded souls mighty worthwhile, too.  
Labyrinth Writings Walks occur on a seasonal basis, typically in the spring, summer and fall.  Small groups gather to share a short reading or two about Life, then one by one head into the labyrinth to discover what it holds for each on a contemplative afternoon.  Upon exiting, participants will take a few minutes to write a journal entry or make a sketch, then if willing, share.  No pressure.  Sessions typically last 60 minutes and are facilitated by Tom Schaefer, Christ Church parishioner.
Check back in the spring for our next gathering.
Downtowner's Group
The Downtowners Luncheon Group is a fun bunch that meets monthly for lunch, trying out different local restaurants around Dayton. They typically meet on the third Wednesday of each month. A casual, fun way to enjoy fellowship with one another while supporting local businesses and sampling wonderful cuisine!
Sundae Sundays
A favorite gathering for kids and adults alike, Sundae Sundays are a summer hit! Typically held once a month from May – September, Sundae Sunday is filled with ice cream and smiles following the 10:30 worship service.
Gather, worship, reflect.